By Cathy Frala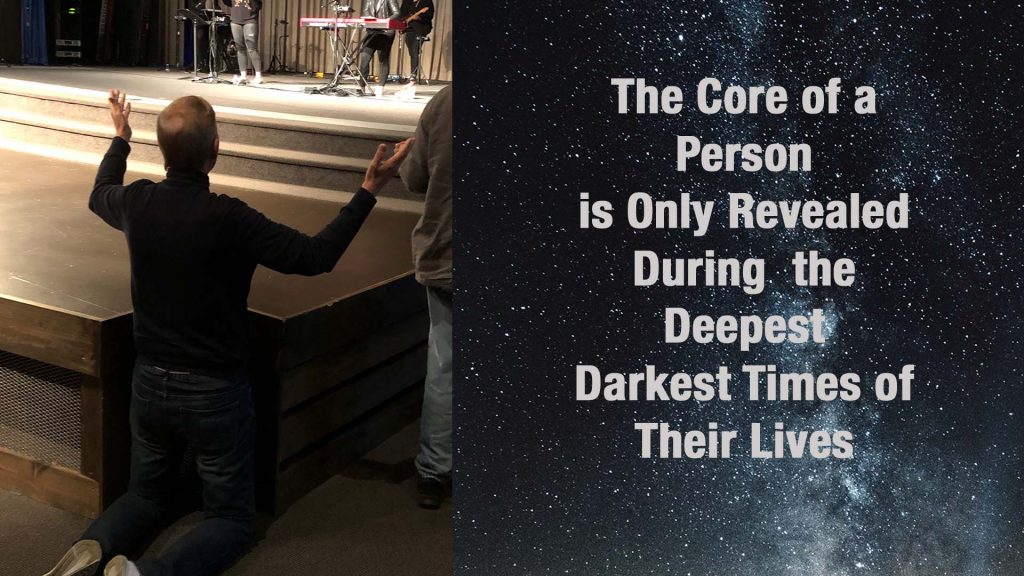 It was just a few months ago that our dear friend Ron was given a grim, fatal diagnosis of carcinomatosis. Both the surgeon and the oncologist told him that chemotherapy may prolong his life, but that cancer would take his life. He was told that he had weeks to months to live and to get his affairs in order.
Since that day, Ron and Dori, (his wife of 40 years) have held on tight to their faith in God, trusting that if it was Gods will that he would be healed, that it would happen.
In spite of Ron's terminal diagnosis, I watch him every Sunday morning go up to the front of the church, knell down, and worship, expressing his love to God. It is an amazing and wonderful thing to witness. Gods worthiness to be worshiped was never dependent upon our circumstances, but because He is a Holy God and worthy to be worshiped.
Ron shared with me, "We believe that God is good, all the time, no matter what happens to us. Therefore, there is no fear, no anger, still hope, joy, and love flowing from our cores that feel that God is fair, and we can trust Him." And I must say, that is exactly what I have witnessed this last 2 months. Ron has never asked, why me? He is not angry or bitter. I see Gods love and joy in him every time I see him, as he is always with a kind word and a smile.
C.S. Lewis said he believes in Christ the way he believes in the sunrise because by both he sees the world.
On stage at church, a story was being told of a woman that was miraculously healed of Lupus. At that same moment, I am looking at Ron, physically wasting away before my eyes, clearly growing weaker from cancer ravaging his body. 2 testimonies are worthy of being shared here, one of the women that was healed of Lupus, and one of the man that continued to worship God in the midst of his darkest hour, both are powerful.
In my eyes, Ron's response to being given a terminal diagnosis of cancer is just as powerful as physical healing. God may choose to take Ron home in his infinite wisdom and perfect timing. This and only this will be the only reason that Ron would not be healed of this cancer. Ron desires that tens of thousands would come to know Jesus through his story. Do I believe that God heals, absolutely YES. Does He always heal? No. Sometimes God has a higher purpose. Our God is a loving God who sent his son Jesus to die for our sins. Our sins are covered by the blood of Jesus. Ron has the hope of salvation and the promise of eternity. He continues to worship, believe, love, and trust in his heavenly Father. He is an example to us all, a great testimony.
2 Corinthians 4:16-18 New International Version (NIV)
"16 Therefore we do not lose heart. Though outwardly, we are wasting away, yet inwardly we are being renewed day by day. 17 For our light and momentary troubles are achieving for us an eternal glory that far outweighs them all. 18 So we fix our eyes not on what is seen, but on what is unseen, since what is seen is temporary, but what is unseen is eternal."
Ron has not lost heart. Ron is being renewed day by day.  There is an eternal glory that far outweighs his troubles. Ron is fixing his eyes on Jesus, on what is not seen, eternity.  
How will you respond in your darkest time? How will you react if you lost your job, go through a breakup, face a health crisis, or even face death? As of the moment, we don't know what the future holds for Ron-physical healing, or eternity with his loving heavenly Father. I do know one thing; Ron is an example to us all. An example of faithfulness, kindness, love, of a man that never stopped worshiping, even during his darkest time.
To hear more about when Ron's visit to heaven https://newheart.org/